15 septembre 2007
6
15
/

09
/

septembre
/

2007
23:23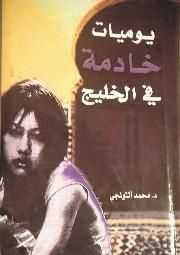 I just finished reading "Diary of a Maid in the Gulf" written by Dr. Mohammed al-Taunagi. I do not really think it will get translated into English soon, so you won't mind if I tell you how it ends, do you?

Juana, a coy, Christian Filipino girl pays with her virginity her trip to serve in Kuwait. This good soul takes care of the handicapped Mubarak, his sister Iman and his mother, even if they sometimes doubt her and accuse her of stealing (this part of the book is a bit too long).

And then suddenly everything speeds up for a surprising end. The family leaves on vacation and leaves her to her employer's husband (who has a mean second wife, from Egypt). Irak attacks Kuwait, and her employees abandon Juana to her luck, while they hurry to leave the country. She hides first alone, then finds a school where a lot of maid servants have found shelter and which is attacked by Iraki soldiers who try to rape Juana. Finally Juana finds a nice muslim Filipino girlfriend and they help each other to hide in safety . Juana ends up converting to Islam and gains the respect of her Kuwaiti neighbours and friends, the war ends and she even gets a marriage proposal.

The book promises to be the story of a fight and to reveal the insights about gulf society, but it can't really be said that it achieves either of those. It is very moralistic and paternalistic without really being critical, specially with Kuwaiti society.

I am happily surprised, though, that the issue of domestic workers is subject of literary work (I have not yet found anything comparable in Spanish, French, English...) and that the story of Juana, a philippine maid in Kuwait is considered to be one worth telling.